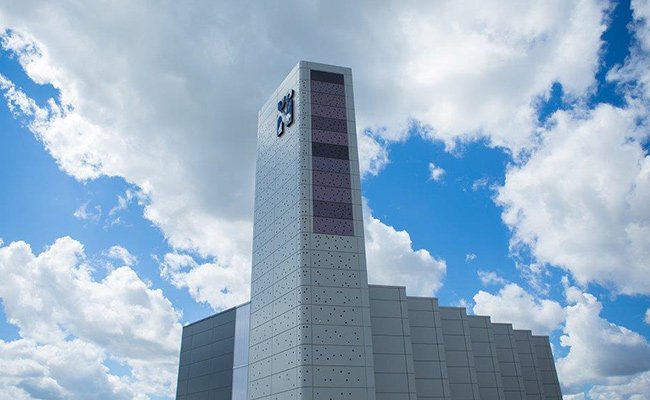 A biomass energy project worth £6.5 million has officially opened at the University of Northampton's Waterside Campus. This recent addition to its skyline is in the shape of a 26-metre flue shaft, complete with LED screen, which is part of the University of Northampton's new energy centre.
On August 1st 2017, members from The University of Northampton and sustainable energy specialists, Vital Energi, took the opportunity to celebrate the opening by officially switching the 27sqm LED screen on, which was performed by Professor Nick Petford, Vice Chancellor at the University of Northampton.
The energy centre has been designed to produce less emissions than traditional systems and will save over 1,000 tons of CO2 in the short term by using woodchip biomass and gas to provide hot water and low carbon heating to buildings around the campus.
Later this year, when the combined heat and power engine is added, carbon savings will increase again to 2,200 tonnes per year. This is the equivalent of taking 431 cars off the road each year.
http://www.bioenergy-news.com/display_news/12723/woodchip_biomass_and_gas_centre_heats_university_of_northampton/